Product
Features
The Koala Artisan StorageCenter offers you exceptional quality and innovative design. Plenty of table surface for cutting, planning and creating.
Choose from five elegant finishes. Each studio or companion model is as stunning as it is durable. Finished with a thick vinyl veneer that is scratch resistant, water-resistant and easy to clean. Choose the color that best complements your home décor, style and creativity.
Storage compartment with adjustable shelves
6 spacious soft-closing drawers
Right and Left Palettes attach to bi-fold doors
Rounded Corners and Beveled Edges
Easy-roll, lockable casters
Includes a glide-out Thread Closet.
Contains a center storage alcove with two adjustable shelves.
Dimensions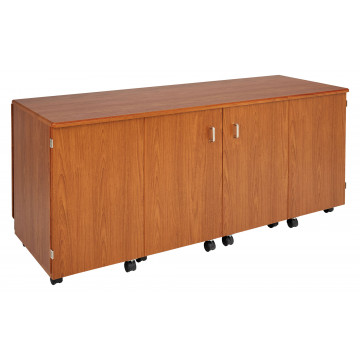 Cabinet Closed
70" W x 24 5/8" D x 29 1/4" H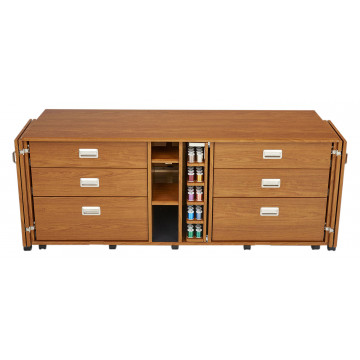 Cabinet Opened (doors folded flat)
76" W x 24 5/8" D x 29 1/4" H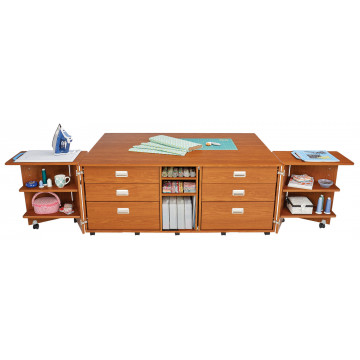 Outback Leaf Extension
122" W x 48 3/8" D x 29 1/4" H
Important COVID-19 Update
If you placed your order through a Koala Retailer, please contact them for any information regarding order or shipping status.
If you placed your order online, please contact koala@tacony.com for order or shipping updates. Include the customer name and order number and we will get back to you within 48 hours.