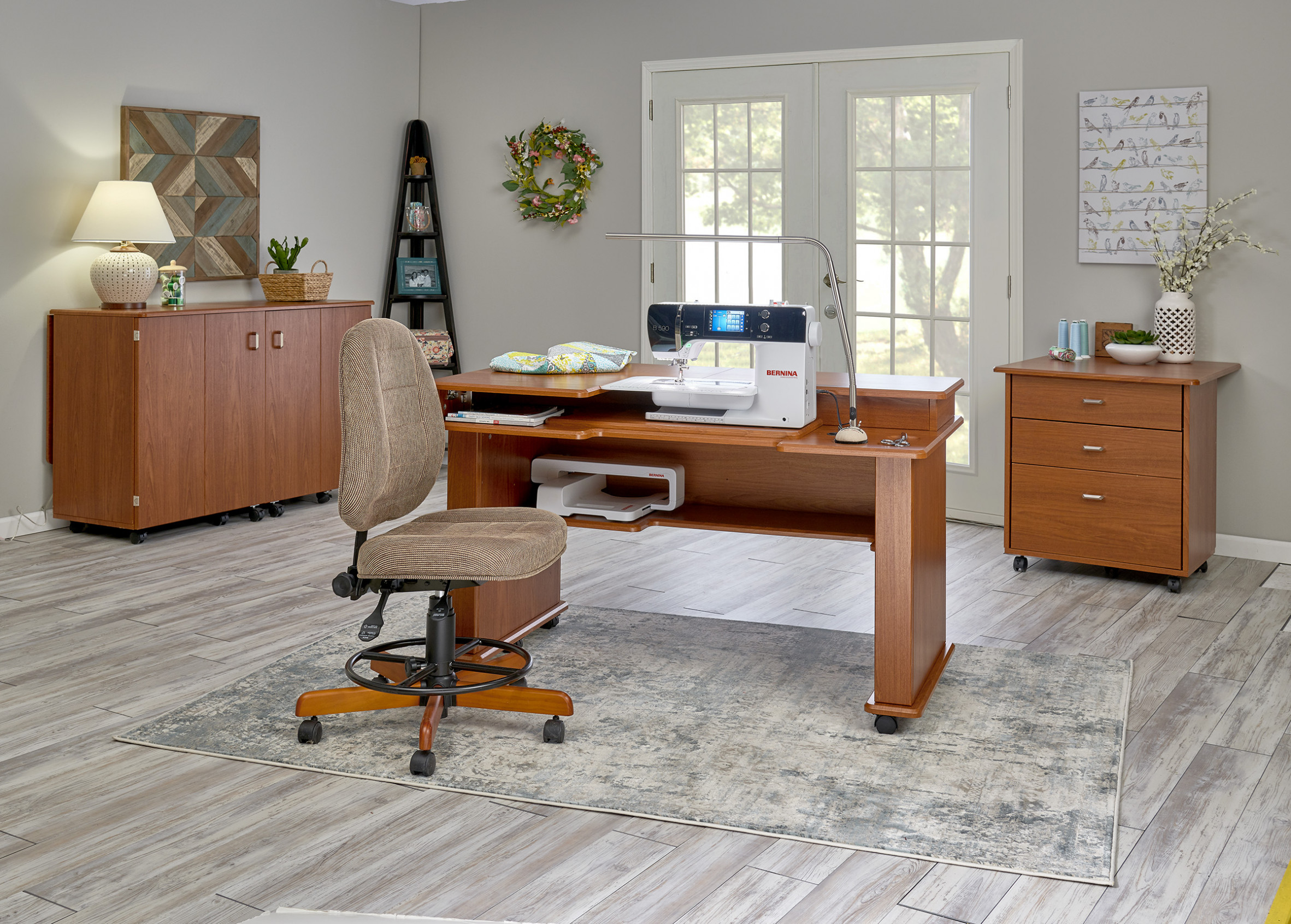 Click To Zoom
Bernina Sewing Station
Bernina Sewing Station
$1999.00
$2499.00
20% off
---
Style, Comfort And Convenience. The Bernina Sewing Station has an abundance of storage space and large sewing surface. Features a lift-up storage compartment with a soft-closing hinges for thread, magnetic pins and notions. Sold exclusively at Bernina Retailers. Options also available for 700 Series models. Partial assembly required.
Bernina Sewing Station has been added to your
cart.
Important COVID-19 Update
Our Chicago facility is open and fully functional. We have safety and cleaning measures in place to protect our associates and customers. Thank you for the orders placed during our COVID-19 closure, and for your patience and understanding as we catch up.
For information on the status of your order, please call (877)496-8060.