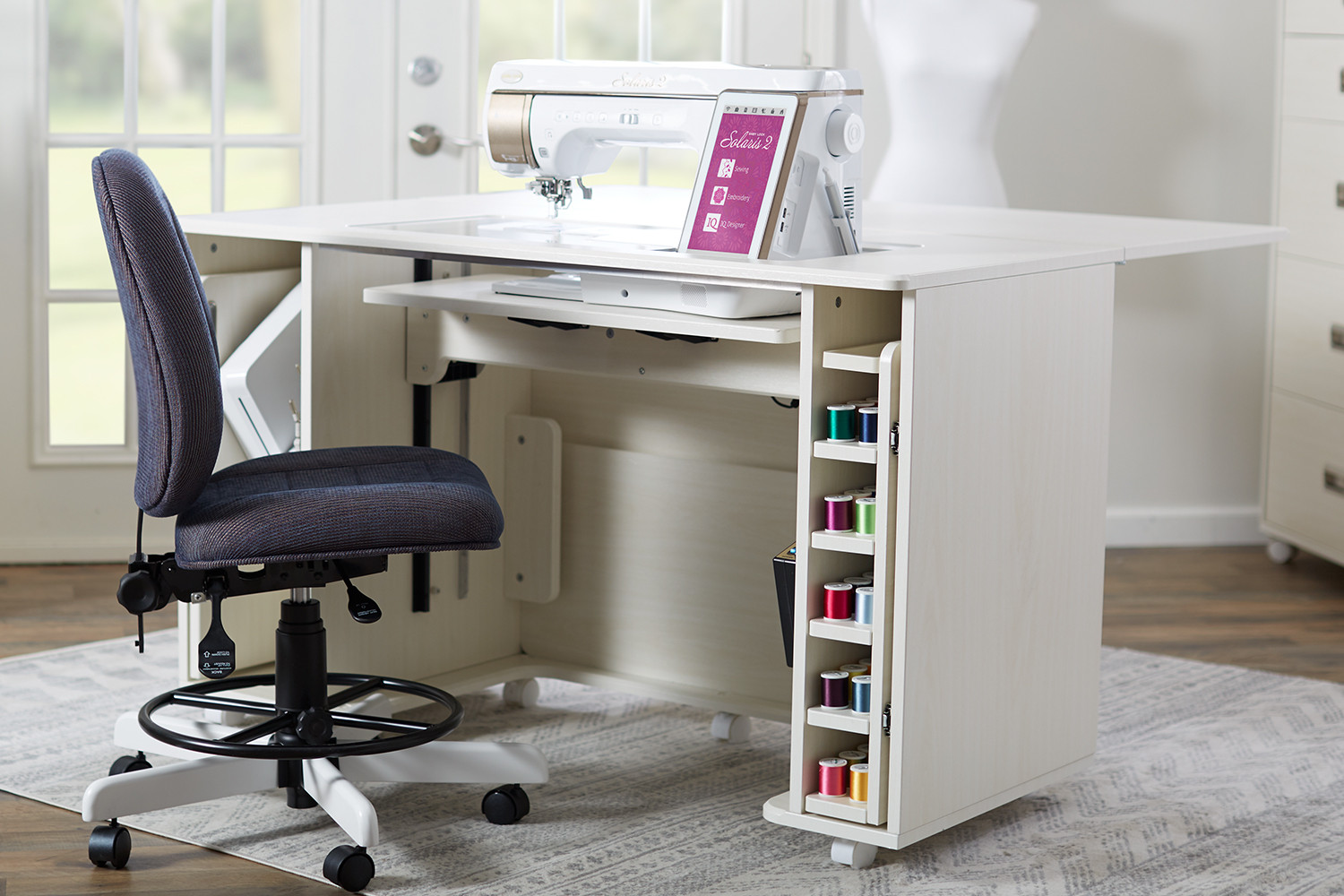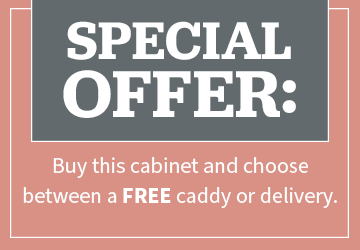 Click To Zoom
Embroidery Center
Embroidery Center
$3999.00
$4999.00
20% off
---
The ultimate space-saving embroidery table, the Koala Studios Embroidery Center is ideal for top-of-the-line sewing and embroidery machines in smaller spaces.
Embroidery Center has been added to your
cart.
Customer Reviews
Customer Reviews
Read what other sewers are saying about Embroidery Center.
Embroidery Center - A Little Disappointed
I was so excited to get my sewing/embroidery cabinet, but it appears that the company has made some changes that are disappointing. One is that there is now a plastic insert, rather than the wooden one like a friend of mine has. It makes the cabinet look a little bit "cheap." The other thing that is extremely disappointing is that once the embroidery attachment is stored below, there is no room for the embroidery hoops, despite the fact there are hooks for them. You can store either the attachment or the hoops, but not both. They just won't fit. I also paid lot of money to supposedly have and expert put the cabinet together. It turns out that the delivery people just unboxed it and dropped it off, and a man from one of the stores came to put the cabinet together. $500 for an hour's work? I wish I could make those wages. I should have checked before he left, but one of the screws holding the slide for the embroidery attachment is coming out. So I have to call the man back to fix it. Finally, so much for the cabinet being clean (white glove?) ready to use. There is saw dust inside the attachment area, and I'll have to clean that. This is a very expensive purchase, and I saved my money a long time to do it. I would suggest that anyone wanting to make this purchase that they go to a store where they can put their hands on the cabinet. I made my purchase based on a friend's purchase from about eight years ago, and my cabinet doesn't measure up to hers. With all that said, I think I'll enjoy it once I start using it, but it has been a disappointing start.