Product
Features
With two versions available, the Cub is uniquely adaptable to your room. The Left Cub includes a smooth fabric palette, while the Right Cub includes a notions palette that holds your notions.
Choose from five elegant finishes. Each studio or companion model is as stunning as it is durable. Finished with a thick vinyl veneer that is scratch resistant, water-resistant and easy to clean. Choose the color that best complements your home décor, style and creativity.
Storage compartment with adjustable shelves
Rounded Corners and Beveled Edges
Easy-roll, lockable casters
Left or Right Door Palette that attaches to the bi-fold door. The left side version is flat for fabric, the right side is for notions.
Dimensions
Cabinet Closed
36" W x 24 5/8" D x 29 1/4" H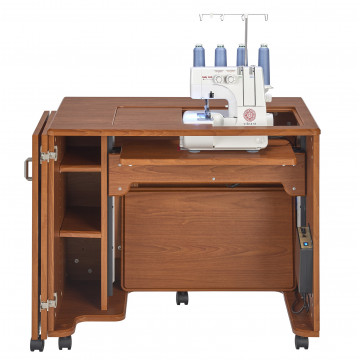 Cabinet Opened (doors folded flat)
39" W x 24 5/8" D x 29 1/4" H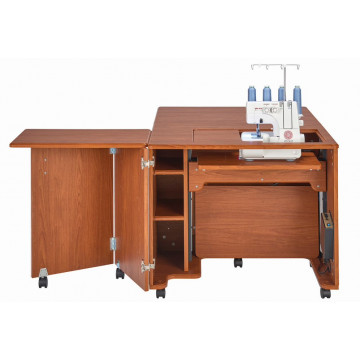 Outback Leaf Extension
The Outback Leaf adds 23-3/4" of work surface space to the top of the studio.
Top Drawer Delivery
All Artisan and Heritage Studios purchased online are delivered via our exclusive Top Drawer Delivery. You never have to carry your Studio into your house, un-box or position your cabinets, or bother with package removal. Our team of professionals will take care of all the hassle.
1
Place your Koala cabinet order online
2
Review your order with the Koala Customer Service team
3
Schedule a home delivery appointment
4
Receive your Studio with Top Drawer Delivery services