Product
Features
The Heritage SewMate maximizes your sewing area in a smaller footprint. This gorgeous studio perfectly complements your home as well as the capabilities of your machine.
Storage compartment with adjustable shelves
Right and Left Palettes attach to bi-fold doors
Rounded Corners and Beveled Edges
Easy-roll, lockable casters
Choose from five elegant finishes. Each studio or companion model is as stunning as it is durable. Finished with a thick vinyl veneer that is scratch resistant, water-resistant and easy to clean. Choose the color that best complements your home décor, style and creativity.
Dimensions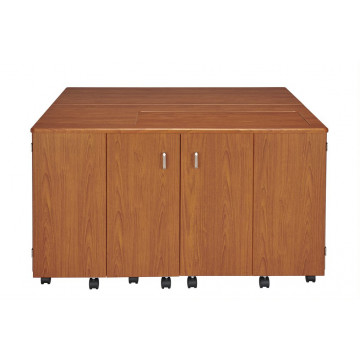 Cabinet Closed
53" W x 24 5/8" D x 29 1/4" H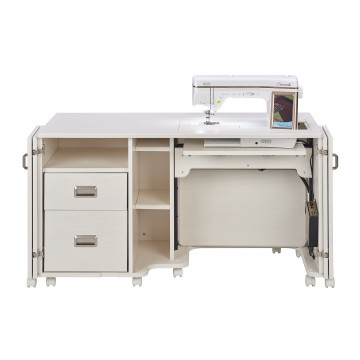 Cabinet Opened (doors folded flat)
59" W x 24 5/8" D x 29 1/4" H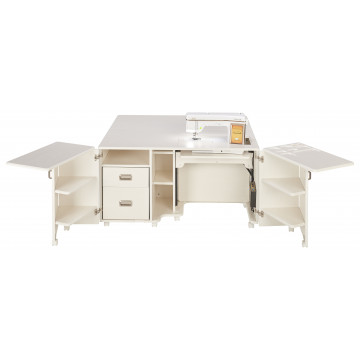 Outback Leaf Extension
The Outback Leaf adds 23-3/4" of work surface space to the top of the studio.
Important COVID-19 Update
If you placed your order through a Koala Retailer, please contact them for any information regarding order or shipping status.
If you placed your order online, please contact koala@tacony.com for order or shipping updates. Include the customer name and order number and we will get back to you within 48 hours.