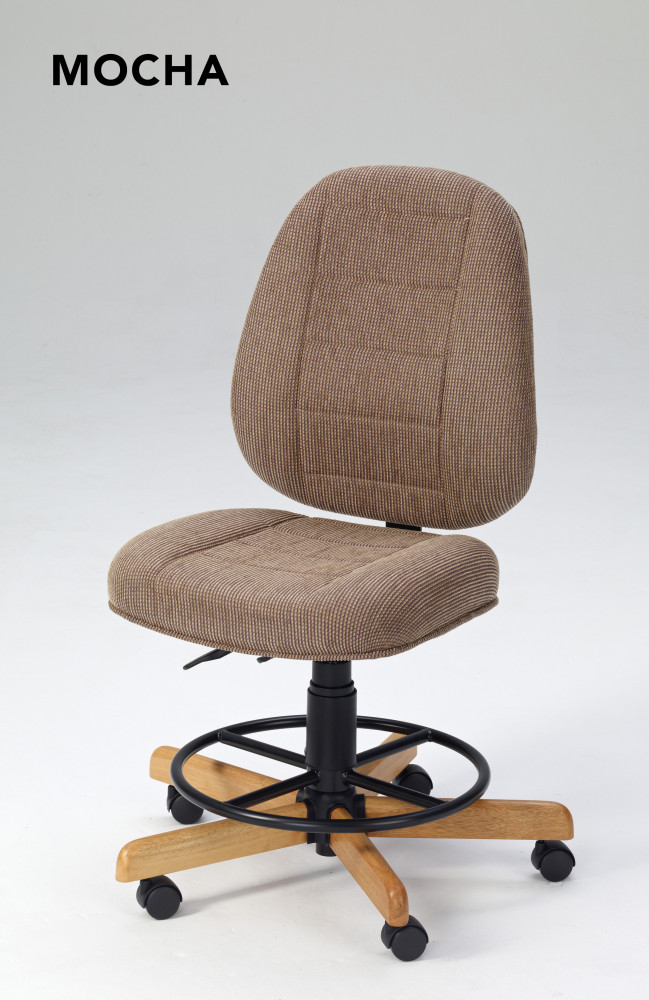 Click To Zoom
SewComfort Chair
SewComfort Chair
---
Complete your dream sewing studio with the a matching Koala SewComfort Chair. Six-way adjustments allow for maximum comfort at any sewing desk or table.
SewComfort Chair has been added to your
cart.
Customer Reviews
Customer Reviews
Read what other sewers are saying about SewComfort Chair.
A MUST HAVE CHAIR
I purchased this chair not expecting how wonderful it would be. The height adjustment is just what the doctor ordered. I like the firmness and the lumbar back support (I have some back issues, but this chair is firm and allows me to sit correctly). This is the first chair that allows me to adjust it based on my fatigue level. Hats off to Koala for designing a chair with the sewer in mind.